A lot has happened in the last 100 years, times have changed and so has hair! Imagine telling a flapper girl a century ago that there would eventually be a device small enough to put into your handbag (depending on the size of your bag, of course) that could curl or straighten your hair in a matter of seconds? She'd need a lie-down!
Why don't you take a break too? Grab a cuppa and get ready to learn about the last 100 years of hair trends
1920s – The Roaring Twenties
The roaring 20s were famous for their extravagance and rebellion! Back then, anyone who dared to call themselves a fashionable young woman wouldn't be seen dead without a bob! This short, angular style was first met by a lot of resistance but as with most things, it was soon welcomed into the fold.
It was easy to maintain and women adored feeling liberated after chopping off their locks! If you wanted to transform your look in the 1920s, you could curl your hair using scraps of material to create tight, springy curls. Are you now thinking about how you could brush up on your heat-free styling knowledge? We've got you covered, check out our blog post from March!
1960s – The Swinging Sixties
Fast-forward forty years and the world had changed even more! We'd been through another World War and things were relatively normal once more. A hip new band from Liverpool called The Beatles were on the scene and absolutely everyone was trying to put together the biggest beehive possible.
Created by Margaret Vinci Held in 1960, the beehive became the most popular hairstyle of the decade and was worn by everyone, from Aretha Franklin to Audrey Hepburn. Towering hair was now the popular style and women around the world were back-combing and hair-spraying more than ever. If your hair wasn't as high as possible in the 60s, it may have been wavy and flowing instead. Hippies were also a common sight at the time and their carefree attitude extended to their hair – they were more concerned with music than worrying about hairspray!
1970s – Fighting Crime And Keeping Time
Peace and love weren't the words on everyone's lips anymore but hair trends are still a very big deal. Many women were trying to recreate American actress Farrah Fawcett's feathered hair after her rise to stardom following the television series 'Charlie's Angels'. Others were keeping their hair long and straight, a style popularised by Cher – who still rocks that look today! Both of these styles have stood the test of time, proving that most looks make their way back into the mainstream after a few decades away.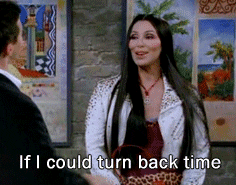 1990s – You Gotta Get With My Friends
Skip the big, permed hair trends of the 1980s and you'll find The Spice Girls at the top of their game a decade later. After watching Friends, everybody wanted 'The Rachel' and Jennifer Aniston's iconic hairstyle soon became one of the most famous in history! Almost twenty years on, we're still talking about it, so it seems like Jen's stylist certainly did something right.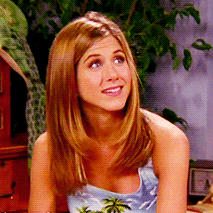 The Present Day
As you're probably aware, a lot has gone down in the 21st century, and we're only 21 years in! Ross and Rachel finally decided if they were on or off and Cher is still as iconic as ever. We've moved on from butterfly clips and roll-on hair glitter to barrel wavers and air stylers but there's one thing we all know – we can do anything we want to our hair.
Flip-In Hair can help you make any style you want a reality – whether it's adding a flash of colour or simply creating the length and volume you desire.
Our wired extensions don't require clips, glue or weaving so you can put them in and take them out in no time, allowing you to change your look even if you change your mind. Don't forget about our colour match service so your hair can stay as seamless as possible!
To find out more about us, or to purchase our hair extensions, visit our website today! You can also call us on (0)1926 659 500 or email admin@flipinhair.com.
https://www.flipinhair.com/wp-content/uploads/2021/05/Hair-Trends-1.png
628
1200
Tom Smith
https://www.flipinhair.com/wp-content/uploads/2020/11/flip-in-hair-logo-2020.png
Tom Smith
2021-05-24 16:55:35
2021-05-20 19:49:44
A Whistle-Stop Tour Of The Last 100 Years Of Hair Trends