As you may have heard… festival season is back on the cards and we couldn't be more excited! It's been a little while now since we pulled our wellies out of the shed or Googled 'how to put up a tent', and we can't wait to get started. But, in between reminding ourselves about the outdoors essentials, who amongst us has thought about their Favourite Hairstyles?
After all, you can't forget about nailing that all-encompassing festival look, not this year at least! 
So, if you haven't splashed out on the fancy showers and the hairdryers, those of you sleeping in a tent will need some help keeping your hair fresh. That's why we're going to share our top tips for ensuring that your hair remains looking fabulous this festival season, with a few go-to favourite hairstyles thrown in for good measure. Let's get started!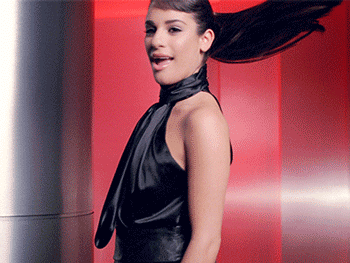 The Last Shower…
Make the most of your last shower before you head out on the open road or jump on a train. You'll definitely need to cover all bases when you're in the cubicle, so make sure to wash and shampoo your hair before you set off. 
When you condition your hair, most of the product should be applied to the lengths of your hair, not the roots. This will ensure that your hair appears shiny, not oily – we want to avoid that for as long as possible!
If you can, you should also make time for a hair mask – even if you only leave it in for ten minutes! Giving your hair a little bit of extra TLC before the exciting weekend ahead is also a good shout. If you have any hydrating products, now is the time to embrace them. Using a light leave-in conditioner will be sure to cushion the blow should you cause any damage to your tresses. 
Step Away From The Other Products!
We need to draw the line at leave-in conditioner for now. The other products you would normally use at this point will do you more harm than good at a festival! Mousse, hairspray, serum and pretty much anything else you can think of will weigh your hair down and make it look greasy much quicker. We know it can be tempting but it's for your own good!
'What about dry shampoo?', we hear you ask. Dry shampoo is an absolute godsend when it comes to festivals but it works best when your hair is already dirty. It will soak up excess oil but only if there's any there to start with! With that in mind, try to use dry shampoo when you really need to. If your hair is on the greasier side, you may need to use this sooner, but if you can, hold off until before you go to bed after the first day, or till your second morning. 
Don't forget to comb or brush (whichever you prefer) your hair regularly even though you're bound to be distracted – you don't want to come home with knots and split ends! Your hair is probably going to go through a lot anyway, so there's no need to make the situation worse.
Our Favourite Hairstyles To See You Through The Weekend
The possibilities are endless when it comes to hairstyles, but we know that not all hairstyles are created equal! Before you set off, make sure you have an idea of what you want to do with your hair. This means you can spend less time thinking about styling and more time enjoying yourself. Your efforts might be in vain if the heavens open but that's the risk we take… don't you just love the British summertime? It might be wise to pop a waterproof jacket in your backpack for good measure.
For the first day or two, why not keep your hair down? You'll be having so much fun, you won't even notice it anyway. Let your hair dry naturally and maybe scrunch it a little bit to create some effortless 'I woke up like this waves' à la Alex Chung at Glastonbury. Your hair will most likely still look pretty good the morning after, so make the most of it! A half-up, half-down has a lot of potential at this point, don't you think? Or you could twist the sides and pin them back, moving on to the perfect mini messy bun before you whip out your dry shampoo.
Towards the end of the weekend, braids or buns are your best friend. If you struggle with braiding your own hair, chances are your friend will help you – what else are friends for, right? Braids are perfect for disguising greasy hair so if your dry shampoo isn't quite cutting the mustard anymore, no one will notice! 
Braids can be intimidating if you've not attempted them before, but this handy guide is perfect for beginners. If braids aren't your thing, try some buns! A top-knot, messy bun or space buns are our personal favorites. We know these styles aren't revolutionary but they're quick, easy and will leave you with plenty of time to live your best life!
When all else fails – accessorise. Throw on a hat or a bandanna, you can't go wrong with either of them. We know they're a bit 2009, but we're not entirely opposed to flower crowns either, they're still super-cute and we've been told they're back! If it's the very last day, it's definitely not the end of the world if you decide to add some hair glitter into the mix, after all, you'll be reunited with your shower in no time.
What About Extensio
ns For Your
Favourite Hairstyles
?
There's no reason why you can't wear your extensions at a festival! Our extensions don't require any clips, glue or weaving so they're perfect when it comes to switching up your look in a flash! If you're more of a ponytail person, don't worry! Our ponytail extensions give you the extra length and volume you want in no time at all.
At Flip-In Hair, we can help you create virtually any style you like so if you want to add a pop of colour to elevate your favourite hairstyles this festival season – we've got you covered! If it's the length and volume you're after, we can do that too. Make sure you check out our colour match service so your hair can stay as seamless as possible, even if you've been out in the sun and your hair is a little lighter than usual.
To find out more about us, or to purchase our hair extensions, visit our website today! You can also call us on (0)1926 659 500 or email admin@flipinhair.com and remember – staying safe doesn't mean you can't look amazing!
https://www.flipinhair.com/wp-content/uploads/2021/07/Favourite-Hairstyles1.png
628
1200
Tom Smith
https://www.flipinhair.com/wp-content/uploads/2020/11/flip-in-hair-logo-2020.png
Tom Smith
2021-07-19 10:00:35
2021-07-16 15:27:14
Our Top Tips And Favourite Hairstyles This Festival Season