Choosing the correct hair brush types may be overwhelming, and your decision will depend on both your hair type and what you want to get out of brushing your hair. Here at Flip-In, we want to make sure you're using the right hair brush types for you. With such a variety to choose from, it can be hard to tell them apart. Do you know which, for example, would be best for your Flip-In Hair extensions? 
Finding the appropriate hairbrush may sound like a menial task, but as this is something that will be part of your everyday routine, having it in place is going to make the world of difference. We're not just talking about hairbrushes that detangle either, but rather those that are best for your particular hair type, for preventing breakages and for bad hair days. Discover more below.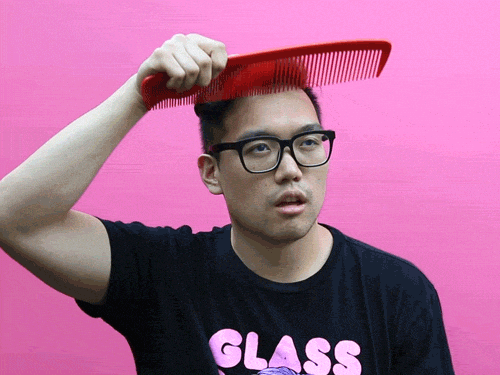 Hair Brush Types: Paddle Brushes
Paddle brushes usually have bristles coming out of a soft cushion and are great for massaging the scalp, detangling knots and smoothing naturally straight hair. A paddle brush is also perfect for use after you've straightened your hair. The wide, flat brush makes it a better companion for straightening as it smooths your hair to create a pin-straight look! A paddle brush will work wonders for your Flip-In Hair extensions as well – whether you're using a Flip-In Flash or Ponytail. 
Wide-Toothed Combs
When our hair is wet it's at its most vulnerable and is more prone to breakages than at any other time, especially when we brush it. Using a wide-toothed comb means you can brush through your wet hair without the worry of damaging it. These combs are also great for evenly distributing leave-in products. When doing this, it's important to make sure these products are distributed properly. Otherwise, clumps of product can be left to their own devices and you'll need to wash them out. 
Boar Bristle Brushes
Boar bristle brushes are best for those with curly hair. As curly hair is naturally drier and coarser, a boar bristle brush helps to distribute the hair's natural oils and spread them out properly, adding a little extra moisture to your curls. They'll also get rid of any dead strands, leaving your hair healthier and shinier! 
Hair Brush Types For Your Extensions
We find that a simple detangling brush would work best for your hair extensions. This type of brush won't be too harsh on them and will help tame any frizz. Boar bristle brushes are also useful for taming frizzy extensions, leaving them silky and shiny! 
Find Out More About Flip-In
To find out more about us, or to purchase our hair extensions, visit our website today! You can also call us on (0)1926 659 500 or email admin@flipinhair.com 
https://www.flipinhair.com/wp-content/uploads/2021/07/Hair-Brush-Types.png
628
1200
Tom Smith
https://www.flipinhair.com/wp-content/uploads/2020/11/flip-in-hair-logo-2020.png
Tom Smith
2021-07-27 11:00:41
2021-07-26 13:03:29
A Flip-In Guide To Hair Brush Types