Buying hair extensions isn't the cheapest thing to do, which is why it's important to take care of them to give them the longest lifespan possible. Much like if you were to buy a new pair of trainers or handbag, looking after these products is going to benefit you (and your pocket) in the long run.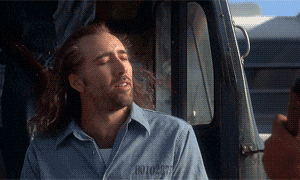 Why Is Caring For Your Extensions Important?
Extensions aren't attached to your scalp, so they don't receive constant nutrients and oil deposits in the same way as your hair does. They are chemically processed, which means they are drier and slightly coarser than your natural hair. Due to this, you'll want to use ingredients that will replenish and add moisture to your hairpieces. 
Which Ingredients Should I Avoid?
Products that contain sulfates, parabens, bleach and short-chain alcohols can damage hair extensions. These ingredients can cause your extensions to dry out! They may also be listed under names such as sodium lauryl sulfate (SLS), propyl and isopropyl. Avoid using products that contain these substances. 
Which Ingredients Will Benefit My Extensions?
When choosing products for your extensions you should be looking out for those that contain long-chain fatty alcohols. Products featuring coconut oil or palm oil will benefit you as they'll draw moisture into the hair and add a smooth, slippery texture to help with detangling. Generally, these ingredients are found in conditioners and deep conditioning treatments. 
Aim for Morrocan oil, argan oil or castor oil-based products. These will help to hydrate and moisten your hairpieces. 
How Should I Wash My Extensions?
When it comes to washing your extensions it is important to remember that they don't receive the same oils and nutrients as your natural hair, therefore, it's not necessary to wash them as often as you would your own hair. 
A good rule of thumb is to wash them every 30 days or when they become difficult to style as this means there's a build-up of product!
Here are some steps to follow when washing your Flip-In Wefts: 
Brush your extensions and rid them of any tangles.

Shampoo each weft individually – this will help prevent tangling.

Condition each weft individually – leave the products to soak in for around 10 minutes.

Apply a deep conditioner – leave this in overnight for the best results.

Rinse hair thoroughly – ensure there's no slippery texture to the hair. 

Rinse under cold water – this will close the cuticles ensuring the moisture stays in the hair.

Air-dry your extensions – using heat will create frizz and could potentially damage the hair.
Learn More About Flip-In Extensions
To learn more about caring for your extensions visit our website. Get in touch with us at admin@flipinhair.com or call us on +44(0)1926 659500
https://www.flipinhair.com/wp-content/uploads/2021/06/Caring-For-Your-Extensions.png
628
1200
Tom Smith
https://www.flipinhair.com/wp-content/uploads/2020/11/flip-in-hair-logo-2020.png
Tom Smith
2021-06-14 14:34:03
2021-06-10 17:13:27
Caring For Your Extensions